Leinster Pellets Ltd. wood pellet horse bedding is the most efficient and effective way to control the cleanliness of your stables. As well as providing a hygienic alternative to traditional horse bedding, wood pellets also offer your horse a soft and comfortable bed each night.
Much more absorbent than horse bedding shavings or straw, on average wood pellets are four times as absorbent as traditional bedding. Leinster Pellets Ltd. wood pellet horse bedding is easy to use and reduces the amount of mucking out required.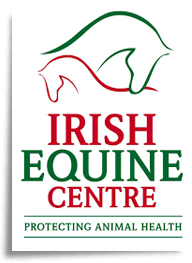 Fully Micro-biologically Tested & Approved by the
Irish Equine Centre
Why should I choose wood pellets for horse bedding?
Nearly half the price of shavings; kilo for kilo
3 – 4 times the absorbancy over shavings
Quick to muck out, easy to use, handle, apply and maintain
Manufactured at high temperature eliminating hydrocarbons and other allergens to provide a sterile and low dust environment.
Fully microbiologically tested and approved by Irish Equine Centre
Ammonia kept low due to rapid absorption contributing to improved hoof health
Biodegradeable nature means that it is easy to dispose of and can be used as a fertilizer or on the compost heap. Normally reduces the muckheap by half but quality is doubled. More actual manure in heap so easier for composting and composts in a fraction of the time conventional bedding materials take
Requires less space for storage – 1 x bale of shavings = 3 x 15kg bag wood pellets
60 – 70% less wastage, therefore lasts longer than bedding traditional options
Great fresh pine smell masking any unpleasant odours. Due to the rapid absorption of the urine, combined with the slower chemical breakdown of ammonia in the urine the result is a fresher smelling stable.